Do you even know what the G7 event is? And who are they?

The 2021 G7, held in Cornwall, was an abysmal failure, in my opinion. It ended with the usual empty promises and the leaders patting themselves on their backs (and each other's backs), believing they'd done an excellent job.
My opinion doesn't matter much when it comes to the 'business as usual' these turkeys offer, but subjects that should have been priorities seemed to have gotten lost in the ambiguity of underwhelming agendas.
So who and what is the G7? 
The Group of Seven is an inter-governmental political forum consisting of Canada, France, Germany, Italy, Japan, the United Kingdom and the United States. (Wikipedia)
They are the leaders from the seven most powerful countries… well, Western countries, because it doesn't include China or Russia. All like-minded in their capitalistic and democratic views. Or, as I like to call it, The old boys club.
(Even the one woman is one of the boys!)
Here they are in all their glory.
Jo Biden – USA

Boris Johnston – UK

Justin Trudeau – Canada

Angela Merkle – Germany 

Emmanuel Macron – France

Mario Draghi – Italy

Yoshihide Suga – Japan
Ursula von der Leyen and Charles Michel represented the European Union.
Also invited (yes, you have to be asked!) were:
Scott Morrison – Australia

Moon Jae-in – South Korea

Cyril Ramaphosa – South Africa

Narendra Modi – India who attended virtually – like none of the leaders wanted the virus to come as well!!!
The theme was, according to the propaganda,

"to reach major new agreements to help the world fight, and then build back better from coronavirus and create a greener, more prosperous future."
So did they succeed in getting anything concrete done?
Greta Thunberg said on Instagram:
"The climate and ecological crisis is rapidly escalating. G7 pours fantasy amounts into fossil fuels as CO2 emissions are forecast for 2nd biggest annual rise ever. 

But, the G7 leaders really seem to be having a good time presenting their empty climate commitments and repeating old unfulfilled promises.

Of course this calls for a steak-and-lobster-BBQ-celebration while jet planes perform aerobatics in the sky above the G7 resort!"
So the short answer is, No. 
Oh, they did come up with ideas like a minimum global 15% tax (no tax havens) targeting large corporations, which should have been way higher! Supposedly enacting measures on the Covid-19 vaccines for those countries needing it and they ticked off China asking them to:
"respect human rights and fundamental freedoms, especially in relation to Xinjiang and those rights, freedoms and high degree of autonomy for Hong Kong…"
as if that's going to work!
The "boys" reaffirmed the Paris agreement and committed to reach net-zero greenhouse gas emissions by 2050, vowing to eliminate most coal power. "MOST" coal power? Well, there's a dangling vine they can cling onto if need be.
Nick Dearden, director of the campaign group Global Justice Now, said:
"After a weekend of diplomacy, all they have done is repeat their own inadequate climate targets and fail to meet their own inadequate targets for global vaccination." Source
I could see absolutely no urgency from them in making any progress on fundamental issues such as refugees (war & climate), aid promises, climate crises and vaccine apartheid.
The whole weekend seems to have been an opportunity to take selfies and parade around showing themselves off and leaders of the "free world". 
The next big meeting will be the COP26 (United Nations climate change conference) in November this year. Read about it.

Will policymakers deliver on promises made in the past? Doubt it! We haven't seen any real urgency from them since Greta's famous "House on Fire" speech.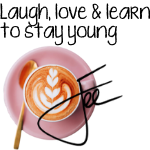 STAY IN THE LOOP

Read more