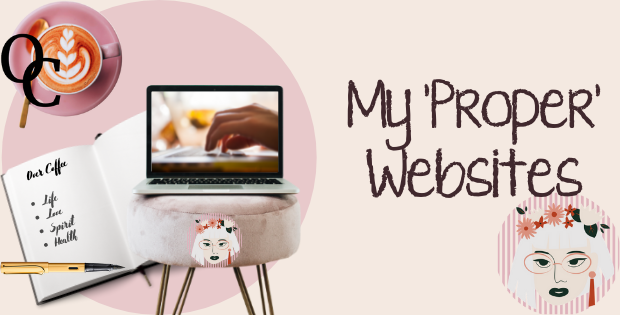 What Else I do
I have two other websites that are of importance to me.
The first is what I do for a living. White Rockit Media.  Not only can I create and publish your blog but I can also post relevant content across your social media and write your newsletter. I also teach you how to use social platforms to your advantage in the shortest possible time.
I was encouraged by my friends to start this business. Geez, I'm 70 next year – oh well, if Jane Fonda can keep working at 82, guess there's still hope for me. 🤪
So if you need help with your blog, newsletter or social media, hit me up and we'll talk. But first…. take a look at what I offer then schedule a FREE consultation.
The other website is a resource for people who are
plant-based, vegan or heading that way.
The idea is that it is a one-stop for all sorts of things.
The Gold Card Vegan, as it's known, is a complete Resource/Tools section that gives recommended apps, podcasts, documentaries and books. Naturally, recipes are on the site also.
There's also a bonus area filled with video interviews and more.
Please go on over and have a look and if there are any recommendations you can give me, I'll love to hear them.
This is an active website and I post regular blogs, tips, recipes etc. There is also access to my monthly newsletter.
<section id="getresponse-widget-5" class="widget widget_getresponse-widget"><h2 class="widget-title">Stay in the loop</h2><div style="margin-left: auto; margin-right: auto; width: 200px;"><script type="text/javascript" src="https://app.getresponse.com/view_webform_v2.js?u=LlCr&webforms_id=65983104&v=0"></script></div></section>