Now more than ever, people are using coupons and discounts wherever they can as the cost of petrol increases beyond reasonability

What are the hidden costs of petrol? As we all know, the base price at the pump is loaded with taxes of different sorts. And there is the cost to the environment. Trouble is petrol affects people in different ways.
One of the taxes is the Petroleum or Engine Fuel Monitoring Levy (PEFML), which on July 1st 2021, went down from .61c to .59c per litre. Not that it's made a jot bit of difference at the pump!
It is now 9th August, and petrol prices are higher than I've ever seen them. Ten years ago, we had one of the lowest pre-tax fuel costs in the OECD, and now we have the second-highest.
I don't have a problem with having a fuel tax (even more than one!). Sadly though, once again, those at the bottom of the economic pile are the ones suffering.
I talked with a friend the other day who said he wouldn't have a problem if petrol doubled in price. He argued that it would force people to use public transport, bike, or get e-bikes/cars. Here's where I believe this argument fails.
Most of us cannot afford e-cars or e-bikes at the current prices. The excellent incentives that the government has come out with to encourage the purchase of e-cars still makes the price totally outside the realms of reality for the majority.
Public transport is terrific if you're going to destinations that are on the bus route. The irony was that my friend and I met in a café far removed from any public transport stops, meaning I had to travel by my petrol car! Most of New Zealand is abysmal when it comes to buses and trains. As a kid, I can remember the passenger trains hurtling beside the road as they navigated the Karangahake Gorge. There was a criss-cross of tracks all over the country, and now there are just remnants of grass-covered rails. Or, as in the case of the Gorge, they have been turned into bike trails.
If the cost of petrol keeps going up, it may just become like cigarettes. Crime associated with tobacco is on the rise. The black market is doing a brisk trade, and perhaps it will begin to include gasoline as well????
I don't know what the answer is. I do know that making the 'peasants' pay has been the way of the elite for centuries. Perhaps keeping the plebs occupied just finding ways to live will keep them too busy to wonder what the upper echelon folk are up to.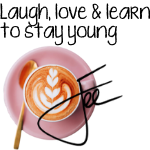 STAY IN THE LOOP

Read more