Are colouring books still a thing? And how did or do you treat this particular trend?

Cleaning out a bookshelf the other day, I came across a colouring book that my darling daughter had given me. It is a sweet little book called "Mindfulness colouring", and not only does it have some beautiful pictures, but it also has some highly thoughtful quotes.
Surprisingly enough, I've never used it. Why is that surprising when I'm a creative bunny? Because I don't have the patience to sit and colour something.
It got me thinking about whether this colouring gig was just a phase or if it really did have merit. 
Oddly enough, my patience also wears thin with sewing, even though I'm pretty good at it. I can knit and crochet – hey, I'm a product of my generation! – and, again, unless I'm knitting small stuff like dishcloths, I can get majorly agitated (to put it mildly) if I make a mistake. However, I can sit for hours and do a jigsaw and, back in the day when my easel was up, I could stand for hours and paint with my pastels or acrylics. Go figure!
I get the whole thing about the colouring books being a meditative exercise, and I'm sure they have their place in bringing calm to those who need it.
Onto Google I went, well not Google but DuckDuckGo, which, by the way, is an excellent search engine who doesn't follow you around with ads or store your search history or your personal info.
Enough of the unsolicited testimonial – back to colouring books.
There they were, under the search "colour books for adults", dozens and dozens of websites offering everything from where to buy or download actual books through to colouring apps. I have now concluded that the colouring in for adults is still going strong.
But does it help? A further search showed me that indeed it does. Just like my jigsaw puzzles, colouring helps to:
Put your brain into a meditative state.

Relieve stress and anxiety.

Removes negative thoughts.

Mindfulness is achieved through focus.

Unplugging from technology and stimulating creativity.
So, will I be taking up the pencils and crazy images to colour? Nope, probably not, but I will keep the sweet little book for another day. Instead, I'll start a jigsaw, or maybe knit another dishcloth… where is the wool?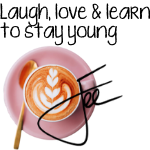 STAY IN THE LOOP

Read more