After reading about Facebook handing over chat files, I have concluded that there is no privacy anymore.

Let me fill you in on the details so you also can shout out, WTF?
Oh, and before we begin, this is NOT about whether abortion laws are right or wrong.
Nebraska's abortion law  currently (as of 14th July 2022) prohibits most abortions after 20 weeks post-fertilization).
This story is about an investigation launched in April 2022, even BEFORE the Supreme Court overturned Roe v. Wade. It is centred around a mother and her then 17-year-old daughter who became pregnant. The mother acquired abortion pills which the daughter took. A friend (truly? Friend?) dobbed the girl to the police after she saw her take the first pill.
As she was around 23 weeks pregnant, she was accused of breaking the law. But it's not the law that is being discussed here.
Wait for it…….
As part of the investigation into the supposedly illegal abortion, Nebraska police served a warrant on Facebook.
The warrant covered the phones and laptops and the Facebook accounts of both. On top of these, Facebook also handed over private chat messages between the mother and her daughter (a minor at the time).
This is not good. Activists have warned that this will become more prevalent as abortion laws become more draconian and authorities pursue abortion cases.
There is also the threat that law enforcement will get trackers of all who become pregnant within their region. However, it's more likely that they'll wait until they get a tip and then use their subpoena power to get digital evidence of 'criminal intent.
Facebook certainly could put privacy coding in place to boost the user's privacy. At the moment, they do offer encryption on the messenger app. You can check if the" End-to-end encrypted chats" function is enabled. But if you really want to have secret messages with someone, you'll have to open a 'secret chat manually'.
Of course, you can always use the Vanish Mode, which means the message vanishes altogether!
We do need to remember that privacy has always been an issue. Even in the days of hand-written letters, they can come to light and be used against the writer, as we've seen a few times with Royals and celebs.
As my father used to say, "only write what you wouldn't mind someone other than the recipient reading."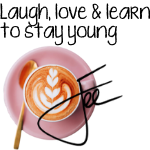 STAY IN THE LOOP

Read more