Just a quick post today to say that Jazz Fest in Tauranga was great.
AND – to top it off …. weather was awesome!.
O.k., so only went on Saturday, but it was sunny, we sat in the shade, listened to great music and enjoyed the company…. what could be better?  Well, if Black Spider Stomp had been there – but perhaps next year.
However, what music we did hear, it was great.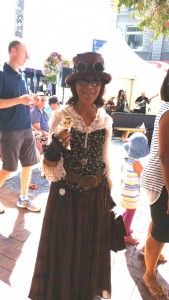 Awesome woman in gorgeous Steam Pumk outfit … sorry for the poor quality of the photo, had to lighten it – looks better on my phone!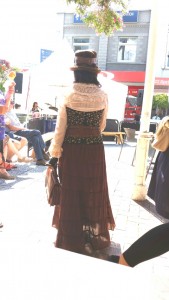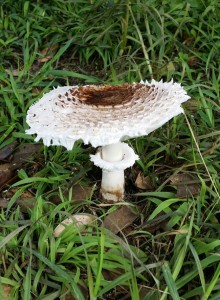 As an aside:  Saw this adorable mushroom on a walk to beach the other day – after the rain.
Ciao
Fee