I came across this today which really saddened me: French Organic Farmer Refuses to Spray (update – article no longer available)
Basically it said that an organic and biodynamic winemaker, Emmanuel Giboulot, had appeared before a judge for not treating his vineyard with a chemical spray as a preventive measure against a bacterial vine disease. He could face up to 6 months in jail for this. He has already been fined 1,000EU for putting his neighbors' vineyards at risk.
He argues that the pesticide is harmful to beneficial insects and animals, and may not even be effective at preventing the vine disease. He says "I don't want to undo decades of work applying a treatment where the effects on the health of the vines, and the public, are as yet unproved."
Now I'm not disputing the fact that this disease is devastating to the vineyards in France (or anywhere else for that matter), but, as of date, this grower has not had the disease, in fact his vines are perfectly healthy and, as he does his own preventative measures, I doubt if he'll ever have the disease ….. (his grapes, not him) .
My brain doesn't get the logic of France's law to use pesticides to control this disease when it's obvious that it doesn't work anyway.  
Which leads me to believe that, once again, big business has used (abused), its power to get more people to buy its product in order to gain more profit.
The court will be making its final verdict on April 7th – that's when we'll see what happens to Emmanuel Giboulot.
I'll, hopefully, get the result and update this post. Let's hope Emmanuel is strong enough to withstand the pressure.
UPDATE 8 April 2014:  The final verdict has now been announced. Emmanuel Giboulot has been ordered to pay pay a €500 (a fine of €1,000, with €500 suspended.) – he is going to appeal.  More Info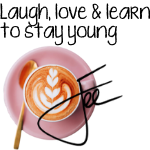 Read more