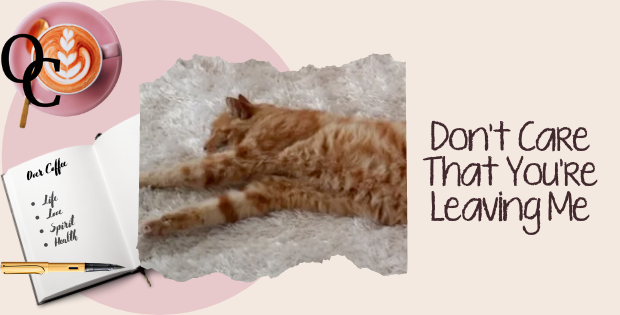 My time with Ginge has come to and end.  Well, for the moment.
I'm now home and back with my view. Loved being on my own, but also enjoy the company of my friend. Nice to have someone to have a wine with.
It was a great sit and Ginge was real easy to look after. We became good friends, even to the point that he'd come into my room in the morning and make himself at home …. on my clothes!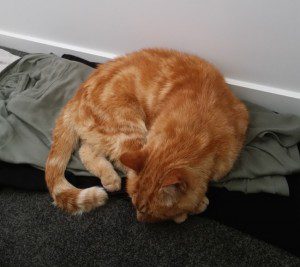 He's not a cat that jumps on your knee, but he's loving just the same.
The drive to work was a tad longer, but not too bad. Although coming down a hill to be faced with a queue … not exactly fun. But I always got to work on time.
At least the weather stayed fine, and I was able to hula hoop every day – up to 10 minutes without pause (pats self on back).
Home now for about three weeks before I sit again and the good news is that I'm booked up until mid September and this three weeks is the longest I'll be here at my digs.
Of course, the highlight was not Ginge, but having my daughter, Amy, home from Sydney for about five days. The joyous news was that she and her partner climbed the Mount to welcome in the dawn and there he proposed to her …. ring and all! How romantic.
Had a wonderful day out with her on Monday and checked out the op-shops at Greerton.  Did you know there's a piano in the street? Super fun and loved the fact that Amy sat down to play a little – that's my girl!!!!
I will leave you with something I saw the other day on the side of a van …. love it.