Finally, international travel has kicked in, and I'm able to leave N.Z. to go and visit my daughter.

The first step was flying from Tauranga to Auckland. Over the past couple of years, I have seen planes flying over my home, and every time it goes through my mind, that's where I want to be – on that plane, either coming or going.
I have a love of airports. They signify off on another adventure, or yay, I'm coming home. Both are just as important. The adrenaline and the build-up of excitement are half the fun. Then boarding and strapping in and knowing that I'm on my way always gives me a sigh of relief that I made it.
The pre-takeoff this time was more than just getting excited. I also had to be very aware of where I went, of masking up and not going anywhere there were crowds of people I didn't know. The last thing I wanted to get was the Vid.
My preparations were rewarded. I was clear to travel. The Australian (sorry, I meant to say I was headed to Aussie) DPD (Digital Passenger Declaration) was a lengthy process. Downloading the app was a breeze, but then filling it all in was not the easiest, and I'd hate to think how elderly folk would get on, especially ones who don't like using their phones.
Asking for specific vaccine dates meant rushing off to my purse and thankfully finding the wee card I'd been given showing the dates I got injected. The International vaccine passport shows only the third one. So that was one heart-stopping moment for me.
Next, scanning my passport – yes, that worked. But then I also had to take a selfie, and quite frankly, that was not easy. You see, I had to remove my glasses which meant I couldn't read the instructions as I tried to line up my face to the camera. It took more than a few tries, but finally, the green light appeared, and it was done. On reflection, I could have at least combed my hair!!!
Thankfully I'm familiar with the Air N.Z. app, so that side was easy to navigate, and it seemed I was ready to fly.
My three a.m.er friend Kathy (you've met her before HERE) picked me up, and we had plenty of time to check me in, get a coffee and chat together before she needed to go.
Checking in at Tauranga, it was a blessing that I was checked all the way through to Sydney. Why? You ask. Because I only had one cabin bag, which could only be up to 7Kg. Of course, my 'handbag' was oversized and stuffed full of all the heavy things. Realizing I didn't have to contend with bag weight in Auckland, as soon as I got to the table and while Kathy got the coffee, I transferred most of that heavy stuff into the cabin bag.
Oh, the things we do!
Then we were off.
Once in Auckland, it was time to head over to the International airport. WOW! Desolate is how I would describe it. There was just no one around.
Checking through security was so much faster than I remember. It took me back to before 9/11 when you just showed your passport and boarding pass and put your bags on a conveyor belt (minus the hoopla of liquids in a plastic bag, laptops visible and coats and hats off).
By now, it was lunchtime, and I was a bit peckish. Nothing was open – I mean, even McD's was closed – when does that happen? I finally managed to find a muesli bar that was dairy-free in a store that sold magazines, books, soft drinks and lollies. Then, after sitting, eating and looking out at the very few AirN.Z. planes on the tarmac, I headed to the gate.
Oh! So that's where everyone was! The place was packed. People were reading, on their phones, on computers and doing crosswords. Others were simply sitting in the chairs gazing out the window. Hmmm, so everyone was going to Sydney?
And sure enough, when we boarded the plane, they all were!
It was a smooth flight. Then straight through customs without a fuss and out the doors to my waiting daughter. The hugs were immense, and the tears flowed.
It's been a long time coming, but I'm finally free to go where I want.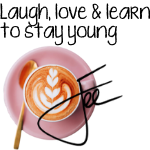 STAY IN THE LOOP

Read more