How often have you heard the saying "never give up"? But isn't there a time when one should rather say "change direction"?
There's a dream I've had for many, many years, and that is to have an online business. The reason? So I'm not stuck in one place. It would mean I could travel around. So this is my story and why, rather than "never give up" I've chosen to "change direction."
Sure, travel is a bit stunted right now, but I do see a day when I'll be able to head back overseas to hang out with my girls and grandies. And wouldn't it be just fab to be able to take my work with me? That's always been the plan.
I'm not sure when I started my first online business, I think it was around the mid 2000's, but I remember that website building was extremely clunky, nothing like the beautiful sleek sites we have today.
To let you in on a little secret, here's one of my very first websites. www.paintingwithpastels. It's a rather large site and, of course, doesn't have the ability to be mobile responsive. (We didn't have smartphones back then). The program I built this one is now completely obsolete, although I still do have it on an old computer.
It's on the 'to do' list to bring it up into the modern age, BUT it's a marathon job, and I'm not sure if I have the patience. Mmmm, maybe I should as it still does work and I still sell the occasional item. Oh, and if you did go through and take a peek, you'll see it's under a different name – that's what we were taught back in the day. But you will see some of my paintings there which can be corroborated by friends who know they still hang in my home.
Over Coffee (this blog) isn't designed as a money-making site (although if you want, you can always click through any ad that's showing at the bottom, don't have to buy – just clicking gives me a couple of cents).
Getting back to the heading – never give up, which the cartoon below has sat on my desktop for YEARS!!
Confession Time
I have given up.
Not on the dream, but more on the product that I've offered. I'm not sure why perhaps not passionate enough about the subject, or could see that it wasn't working. And that's where the "change direction" comes from.
Hence I made a new cartoon.
My online business has morphed from website building in the early days which flopped completely – hey, we didn't have social media, and I was competing with the 'big boys' who had money to advertise. I built my sites of which some are still active and bring in a few pennies each month without me doing anything. I wrote books and still sell them on Amazon, again, not a huge moneymaker. Ghostwriting was good – I've had a few clients with that, but – it still ties me to here, so it's not conducive to the dream, and I don't do it anymore.
I tried my hand at virtual coaching (for people going vegan/plant-based). Even paid big bucks for a business mentor, to no avail. Spent about 18 months and many dollars with absolutely zero takers on that idea. The money ran out and so did the will to do it. But there are always ups to any downs and I created the resource website Gold Card Vegan which, although doesn't earn me anything, I'm proud of as it offers great information.
At the beginning of the latest round of lockdowns, a friend suggested that I build websites for small businesses. In her business, she is constantly coming across people who don't have a website. Here's an unashamed plug for her: www.pipipromo.co.nz
Voila, a gap she could see me filling.
Geez, I'm 70 next year – BUT it's never too late to try again 🤪 and reboot that dream
You see, building websites, doing graphic designs, writing content for social media, blogs, and newsletters are all fun things for me….. can't you tell? Look at the graphics so far on here – SUCH FUN!
So at the start of lockdown (round 2), I morphed my White Rockit website into a simple, modern, snazzy wee business website telling you what I can offer.
Now comes the marketing of the said business. This time I've got some tricks up my sleeve.
I know where the best place is to be seen (for free).
I have my Pipi friend in my corner cheering me on.
I love doing this shit!
Not about to give up on my dream just yet. It's been there for such a long time, moving and morphing, poking at me to keep going, and it's so close I can almost touch it. I'm not going to give up my day job, but we'll give this one a crack and see.
Damn it!!! I can make this happen.
ps: That ad is coming up …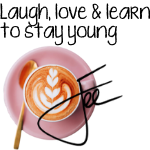 STAY IN THE LOOP