I must admit that I struggle as to why the powers that be actually take the time to have these COPs.

Let's face it, this "Conference Of the Parties" (COP) is simply a platform for corporate, politicians and billionaires to pedal their propaganda. And COP26, the farce that it was, was no exception.
I don't even know where to begin.
Before the conference began, the youth climate activists confronted Joe Manchin (West Virginia US Democratic senator who you could say is funded by fossil fuel) as he stepped off his yacht and chanted, "We want to Live". He is one of the Senators who blocked the significant investments in climate in the 'Build Back Better Act'. 
The same chant was heard in Glasgow as the leaders from more than 200 countries flew in their private jets, eating meat meals to the conference's opening. They didn't even have the decency to curb their polluting actions and show some sense.
Right at the beginning, it seemed that something was actually going to be achieved. More than 40 countries committed to shifting away from coal by 2030. WOW, even major coal using countries like Poland, Vietnam and Chile were in on the pledge. But wait! Where were China, Australia and the US? Yup, they weren't going to sign any coal agreement.
Some 20 countries (including the US) did sign up to end public financing for "unabated" fossil fuel projects abroad by the end of 2022…. like, not even in their own backyard!
The more the coal deal was worked out, the more loopholes were inserted. Instead of reducing coal emissions to 1.5%, the deal put the world on target to an increase to 3%. And guess who was drafting this? The major polluters and big business!
And just so you know:
The earlier draft called for the phasing out of
"coal and subsidies for fossil fuels"
The final draft was re-worded to say The phase-out of:
"unabated coal power and inefficient subsidies for fossil fuel"
Then there was the question of gasoline and diesel cars and trucks. Six major automakers and 30 governments pledged to phase these out by 2040, BUT Toyota, Volkswagen, Nissan-Renault and Hyundai-kea refused to sign, as did the USA, China, and Japan.
There was another Whoot-Woo moment when the world leaders agreed to halt and reverse global deforestation over the next ten years. YAY, finally, the earth's lungs will be restored, and instead of emitting around a billion tonnes of carbon a year, it can go back to absorbing it. Reference: Amazon's co2
And there was not only China and the USA declaring this, but Jair Bolsonaro from Brazil the worst culprit of all.
Hold on! What? It's not the Amazon they're talking about?
Nope. It's the second-largest rainforest. The one that runs from the eastern Siberian taiga to the Congo basin – nowhere near the Amazon.
     

  🤦
And then, to make matters worse, the one big polluter was not even on the agenda – animal agriculture.
So here's my tuppence worth. Capitalism drives the climate crisis. 
Capitalism and expanding the pie. "What pie is being expanded?" I hear you ask. It's the pie of commodity production, not the pie of citizen welfare. 
The environmentalist movements do an excellent job to the extent that they're able, but they're limited in several respects. For example, they tend not to have a sufficiently robust understanding that capitalist growth ultimately drives the problem. They think of it in terms of individual consumption and behaviour and believe these must change.
The crises we face is driven by the production system, which is organised around perpetual expansion. Capitalism is constantly overproducing. It then has to find a way to absorb this overproduction to maintain value.
All this comes under the heading of growth. That's how governments sell it to us. And it's that growth we buy into.
The problem is that the issues are structural. They've been hard-wired into our economies from slavery, colonialism, imperialism to neo-liberalism. The rich are growing richer on the backs of the ever-growing poor.
Sadly everyone knows what needs to be done with the energy and food systems, but no one is willing to take a dramatic stance and say out loud that we need a new economic model.
Many delegates from different organisations, frustrated and fed-up at being locked out of the talks, on the 2nd to last day banded together and did an impressive down tools walk out and walked en-masse out of the building to join the environmental protesters.
One bright spot is that Denmark and Costa Rica have launched the "Beyond Oil & Gas Alliance". This is the first high-level diplomatic initiative to phase out fossil fuels. It doesn't surprise me as both countries are very environmentally conscious.
And then to show that the two superpowers are good people!!! USA and China announced an agreement to work together to address the climate emergency. And so they should; they are both the highest polluters!
Although with the tensions between them, how much they can agree on is any ones guess.
It seems to me that these COPs over the years have been a total waste of time and money. Nothing has been achieved. The world has already heated up by around 1.2°C since pre-industrial times. And, according to science, results from a wide range of climate model simulations suggest the average temperature could be up to 5.4°C warmer in 2100 than today.
However, we don't have to be lost – there is a way forward. Take a look at this video:
Would this be something you could be part of?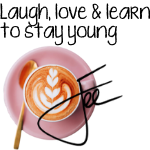 STAY IN THE LOOP